The Rohr Jewish Learning Institute (JLI) is an initiative of Chabad that offers adult Jewish courses on Jewish history, law, ethics, philosophy and rabbinical literature worldwide.
Tell us what you'd like to explore and we'll make every effort to have a capable educator contact you to pursue the study and goals of your choice.
Join our Speaker Series for compelling conversations, interesting workshops and deeper discussion with guest speakers and other community members.
Meets monthly for exciting learning socials as we tackle issues we face as Jewish mothers while building our Jewish community, nurturing our friendships and making wonderful memories together with other downtown NYC moms.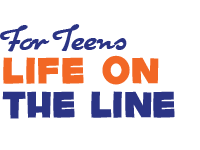 Debate real-life news stories such as rescuing strangers, euthanasia, and attempted suicide. The course invites students to share their views and opinions on each case.